EXPERIENCE THE CLARE VALLEY
Why not enjoy a memorable experience while you are in the Clare Valley. Partake in a scenic bike ride on the Riesling Trail, stopping at Tim Adams Wines and Sevenhill Cellars or just relax over a long lunch and a glass of wine while letting our Chef's choose for you.
To learn more about our experiences or to book, please contact us  on (08) 8842 2555 or info@mrmick.com.au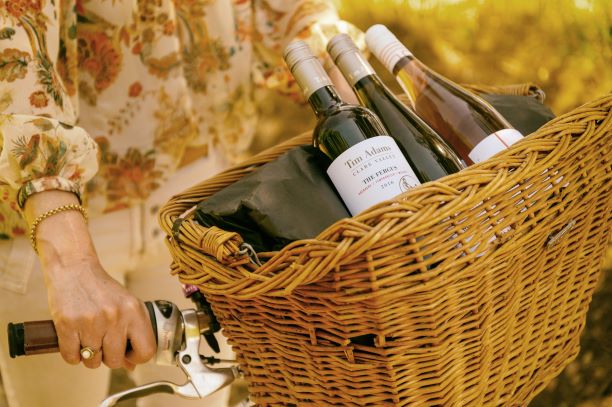 RIDE, RIESLING, RELAX
Have fun riding the Riesling Trail, stopping off to enjoy the educational and tasty Tim
Adams wine and cheese tasting and the Sevenhill Cellars fortified and chocolate
matching experience. Finish your fun learning experience by riding down the
hill back to Mr. Mick Cellar Door and Kitchen, where you can relax and enjoy a
tapas style lunch.
Experience Includes:
The experience commences at Riesling Trail Bike HIre, 10 Warenda Road at 9.30am on Monday, Wednesday and Friday. Following collection of your bikes, you will have a short 7-10 minute ride to Tim Adams Wines, where you will enjoy a single vineyard wine and cheese tasting. A further 20 minute ride to the historic Sevenhill Cellars is where you will experience the sweet sensation of fortified and chocolates. To conclude, ride back down the hill and relax at Mr. Mick with a casual tapas style lunch.  Prices start at $185 per person.
LET OUR CHEFS AND  WINEMAKERS CHOOSE FOR YOU
Take the stress out of choosing what you want to eat and drink and let our experienced team choose for you. The 'Chefs Selection' menu is $44 per head and consists of a series of tapas dishes brought to the table while you sit back and relax. For $20 our winemakers will choose 3 wines to pair with your meal.
To reserve your table, please click below or phone (08)8842 2555.